La Liga is a haven for the technical passing style dubbed "Tiki Taka" that Spain exported to the world with their dominance between 2008 and 2014. Real Madrid won their 34th league title, in a team filled with big money superstars.
The financial spending power Premier League clubs enjoy will be limited this summer with the impact of the Coronavirus. Despite this, clubs can still uncover some talented young gems from La Liga for a reasonable price. Here are eight names to know that would be a great signing for your club.
Mikel Oyarzabal – Real Sociedad
Mikel Oyarzabal is a product of the Real Sociedad youth system. The 23-year old primarily plays on the left wing, but can also play centrally. His ten goals and eleven assists helped secure the Basque club Europa League football for the first time since 2016-17.
His eleven assists were second only to Lionel Messi. As with most young Spanish wingers Oyarzabal is good with the ball at his feet, both dribbling and passing. What sets him apart is the intelligence of his movement. He manages to consistently find space within the oppositions defence and expose it. For an in-depth scouting report, check this Total Football Analysis article.
Oyarzabal is happy at Real Sociedad, but does have a £64 million release clause. He's been linked to both Manchester clubs, and would make an immediate impact in the Premier League.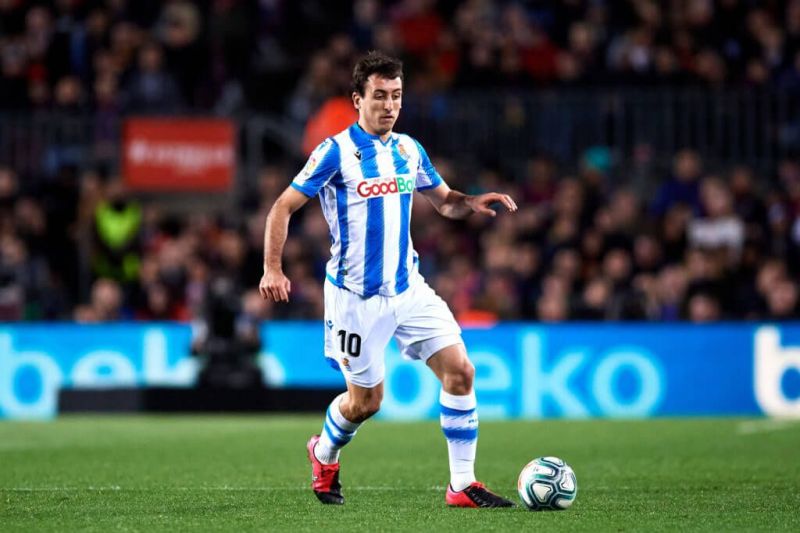 Carlos Fernandez – Sevilla
Carlos Fernandez starred for an upstart Granada team. The 24-year old strikers ten goals led the newly promoted club to seventh and Europa League football. Fernandez was on-loan from Sevilla.
He can play as a striker or behind in the number ten role, with pace and size to be a threat to both get in behind defenders or as a physical hold-up striker. He possesses good size and is technically sound but needs to work on his first touch. After two successful loan spells Sevilla could cash in this summer.
Maxi Gomez – Valencia
Maxi Gomez doesn't fit the stereotype of a prolific La Liga striker, but hit the ground running in his first season at Valencia. Gomez was a €14.5 million signing from Celta Vigo, scoring ten goals in a difficult season for Los murcelagos.
The Uruguayan is nicknamed El Toro "The Bull" and this best describes his style. He's strong in the air and is the perfect penalty-box striker. He's still improving his all-round game but Gomez perfectly suits the Premier League.
Valencia slapped a €140 million release clause in his contract, but he has still attracted interest from Manchester United and Tottenham.
Marc Cucurella – Getafe
Marc Cucurella was a revelation for a promising Getafe side. The 22-year old had six assists from the left wing position. He was a Barcelona youth product at left back, excelling further up the pitch.
He can run all day, and fits the modern full-back mould. His pace is an attacking outlet, and can produce in the final third. Cucurella was a constant in the team, playing 37 games as Getafe finished eighth. Nine yellow cards show he can be a rash tackler, but is versatile and excels both in defense and attack.
Getafe exercised their option to sign him for €6 million in March. He's now linked with the likes of Chelsea, Arsenal, Tottenham and Napoli.
Takefusa Kubo – Real Madrid
Takefusa Kubo became a social media star last summer, with his exploits in pre-season at Real Madrid earning him the nickname "The Japanese Messi". The diminutive 19-year old winger impressed on-loan at relegated Mallorca this season.
His stats of four goals and four assists don't jump off the page, however this was his first season in La Liga. His 81 successful dribbles was fifth in the Spanish top flight, and his excellent technical abilities were a constant spark.
His dribbling and passing ability are top notch, as is his off-ball awareness. He often drifts into spaces within the final third to receive the ball. Kubo needs to work on his strength, at 67kg he can easily be bullied by top defenders. He will likely go out on-loan again next season, with Europe's top clubs queuing up to sign him, including PSG, A.C Milan, Ajax and Celtic.
Pervis Estupinan – Osasuna
Pervis Estupinan emerged as one of the best left backs in La Liga, as part of impressive La Liga debutants Osasuna. The 22-year old Ecudorian was in the first of a two-year loan from Watford.
Estupinan excelled both in defence and attack. His 63 interceptions (fifth), 87 tackles (fourth) and 57 successful tackles (seventh) were all top ten. He's the true modern full-back, with the majority of his touches coming in the midfield third.
Almost half of Osasuna's attacks came from his side, and his 37 crosses into the penalty area was second in La Liga. He was given creative license at Osasuna, and is now highly sought-after. Osasuna have an option to buy him for €9 million, but he can also be recalled by recently relegated Watford. They could then cash in, with Barclona, Athletico Madrid, Manchester United and Chelsea all circling.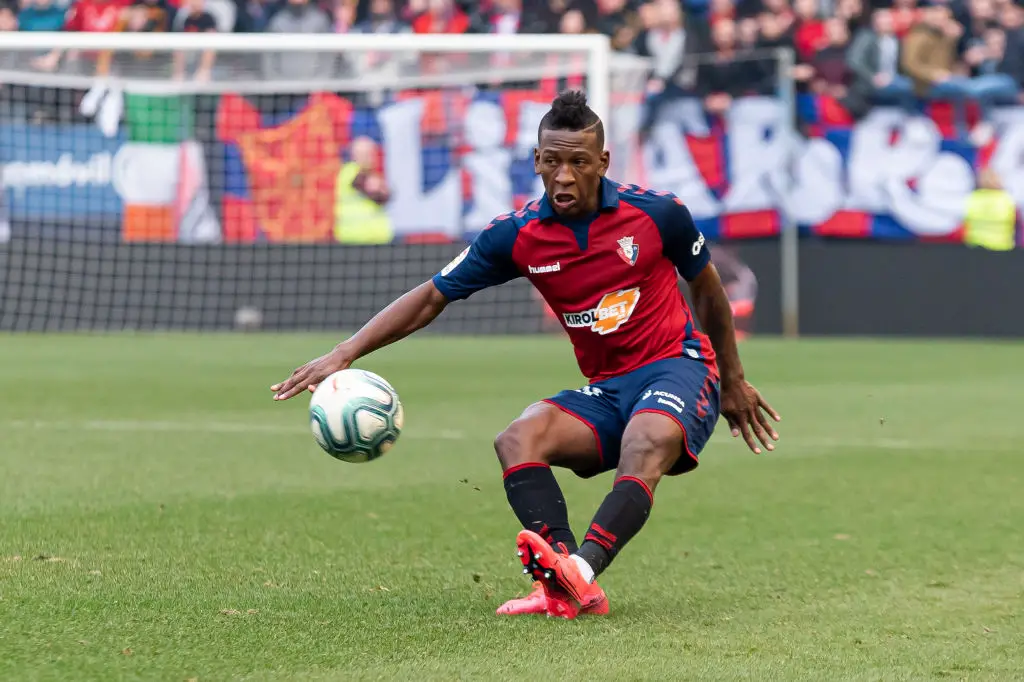 Unai Simon – Athletic Bilbao
Many Premier League fans have maligned Chelsea goalkeeper Kepa this season, and Chelsea fans may despair when they see how well his Athletic Bilbao replacement Unai Simon has played this season.
Simon's 12 clean sheets in 34 games was sixth in La Liga. He is a good shot-stopper, and was key as Athletic Bilbao only conceded 38 goals, the fifth-best defensive record.
The 23-year old is also good with his feet, completing 58.7% of his passes. This was his first season as the number one. Simon has a £43 million release clause, although is close to signing a new deal with his hometown club. This hasn't stopped Real Madrid from taking an interest, as their long-term replacement for Thibaut Courtois.
Marc Roca – Espanyol
Marc Roca's play this season was a highlight for Espanyol. The historic club were relegated for the first time since 1994. Academy product Roca earned plaudits for both his defensive and play-making ability.
The 23-year old excels in central and defensive midfield. His 85 tackles (fifth), 61 successful tackles (sixth) and 218 passes into the final third (fifth) embody his talents. He lacks pace, but has excellent positional awareness and has the technical ability to play passes across the pitch.
He is also known for his high-pressing style of play that makes it very hard for opponents. Roca became a leader for the team, and has attracted attention from the likes of Arsenal, Real Madrid, A.C Milan and Everton. He has a €40 million release clause, but Espanyol could accept less now they have been relegated.
That wraps up this quick piece, if you have any thoughts be sure to comment below. Thank you for reading and follow me on Twitter @JWjournalism.