Atalanta are not an Italian or European superpower, and have never wanted to be. Since their inception in 1907 they have remained a provincial club which embodies their Bergamo roots. They are therefore the unlikeliest of footballing heroes, a team which can claim to be the most exciting team in European football.
The team in the foot hills of an ancient walled Italian city have scored 85 goals in 31 games, a number only beaten by Bayern Munich. The German champions have played more matches, and at their current rate there's a good chance Atalanta will finish the season Europe's most prolific goalscorers.
The team are a throwback fans dream of for their team, one which attacks relentlessly, throwing caution to the wind. Amidst the culture of modern football where defending is king and counter-attacking the best option watching Atalanta reminds you of a the great swashbuckling sides of a bygone era.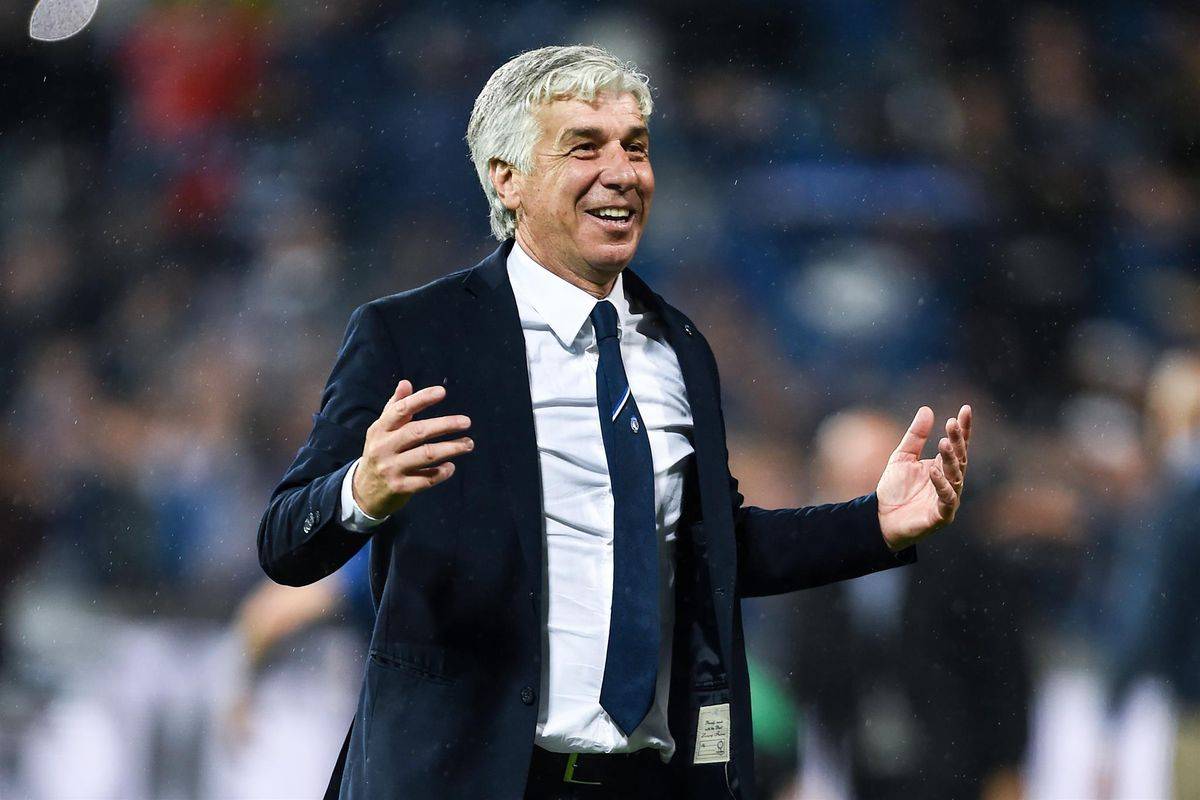 Atalanta have been molded in the image of their manager Gian Piero Gasperini. The 62-year old favours an ultra-attacking high-possession style of football, with little emphasis on defensive tactics. His teams trademarks are to utilize short passing, off-ball movement and overlapping full-backs.
The symbiotic relationship between Gasperini and Atalanta is critical to their success. Atalanta have mastered the transfer market, finding out-of favour players and reviving their careers. They have managed to build a team within their small budget that are now competing in the Champions League, along with making massive profits on the players they sell.
Duvan Zapata was a solid if unspectacular Serie A striker, before joining Atalanta in 2018 for €12 million. Since then, he's been transformed into one of Europe's hottest strikers, with 37 goals in 56 Serie A games. Only Cristiano Ronaldo and Ciro Immobile have scored more.
Luis Muriel is an outlier for the club in that he was already established in Europe. The club spent €18 million on him this past summer, but has immediately impressed with 16 goals in 27 Serie A matches. Muriel is an example of the calibre of player the club can now attract with their newfound status as a Champions League club.
In every position you see their extraordinary transfer business. Papu Gomez,signed from Metalist Kharkiv in Ukraine, is on course to lead the Serie A assists charts for the second consecutive season. Josep Ilicic was deemed surplus to requirements at Fiorentina, yet over the past two seasons no Serie A midfielder has scored more goals or created more assists then him.
The trio of Robin Gosens, Rafael Toloi and Hans Hateboer occupy three of the top four spots for most assists by defenders this season. Goalkeeper Pierluigi Gollini has kept seven clean sheets in 27 games, good enough for ninth best in Serie A.
The club have used this strategy to garner massive profits, earning over €110 million from player sales since Gasperini took over in 2016. These include the likes of Franck Kessie to A.C Milan, Bryan Cristante to A.S Roma and Mattia Caldara to Juventus.
Atalanta's successes both on an off the pitch are intertwined. The club are able to find take risks on hidden gems and out-of favour players because they know their style of play can get the best out of them. They have done an phenomenal job finding players that excel in their attacking system.
After earning plaudits in Italy, the club have now taken Europe by storm. This season is their first in the Champions League, a massive achievement for a club with the 13th highest wage bill in Serie A. Their defensive frailties were exposed early on, but they shocked many by qualifying for the Round of 16.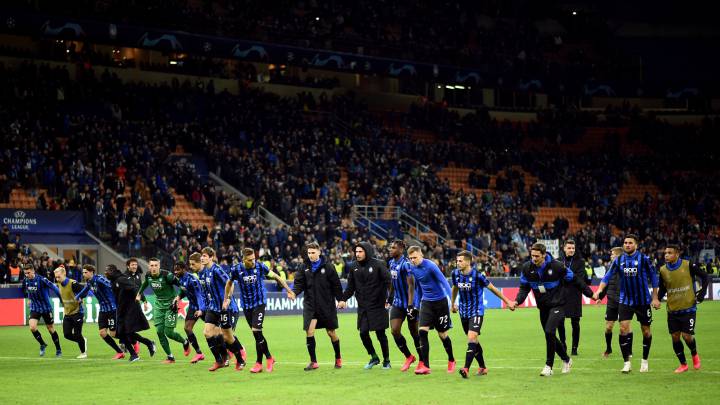 Their finest hour yet came in those two legs, brushing aside a talented Valencia team 8-4 on aggregate. They will learn their Quarter-Final opponent in several days time, but one thing for sure is that nobody will underestimate them. They are the ultimate underdog story, scaring the European elites with their ultra-attacking presence.
What does the future for Atalanta B.C look like? The club are fighting for second in Serie A and are one of the last eight of the Champions League. Both would be highlights for the club in their 112-year history, but how much longer will it last?
It's a depressing fact that when an underdog club punches well above it's weight, the best clubs in Europe queue up to poach their best talent. Monaco and Ajax are recent examples of this. What could limit their losses in Bergamo is their playing style. Clubs might question how much of the players success is individual brilliance or a by-product of an extreme attacking philosophy.
Another factor on their side is the age of some of their stars. Josep Ilicic and Papu Gomez are 32, which will scare some teams. Strikers Luis Muriel and Duvan Zapata are both 29, so hold limited re-sell value.
It might prove harder to keep their younger stars, such as recently signed Mario Pasalic. He's only 25-years old and will already be attracting attention. The club has a very young defence, one which has played extremely well despite playing in a system that often exposes them. The club have the joint fifth-best defence in Serie A, and those young defensive stars will be hard to keep hold of as the vultures circle above.
On the flip side, a second successive top four Serie A finish and Champions League appearance will massively boost the clubs financial position. The club have already earned enough from the Champions League (€46.7 million) to cover their yearly wage bill (€36 million).
Their historic Stadio Atleti Azzurri D'Italia is undergoing a massive renovation project to modernise it and bring them closer to the elite Italian clubs. Another year of European football can help the club attract better players, along with offering much higher wages to keep their best players.
The future looks bright for Atalanta B.C, with unparalleled success on the pitch leading to increased financial power and prestige off-the field. Football fans always love an underdog story, and Atlanta B.C are deserving of every possible plaudit for their achievements. As many fans struggle with modern football, the success of Atalanta and their attacking play are refreshing to see. Let's hope they can continue on their upward trajectory.
Have any thoughts on this article? Let me know in the comments section below and a massive thank you for reading this article. Find me on Twitter @JWjournalism.